H.A.T. Unitran Tribute Power Amplifier
In 1955 the company Unitran from Weesp in The Netherlands introduced the ,,music amplifier", the GP 10 into the market. At that time it cost Dfl. 190,= ( € 86,=). The matching pre-amplifier, the GM 10 cost Dfl. 270,= (€ 122,=) excl. tubes. It was available with a wide array of different inputs and of course in that period it was a mono configuration.
With its 10 Watts the GP10 was the smallest in a range of six power amplifiers, the biggest of which was capable of delivering 500 Watts ! Even nowadays the GP 10 delivers a remarkably good performance which is due mainly to the exceptional frequency range of the 9U13 output transformer which was specified from 20 Hz to 80 kHz!!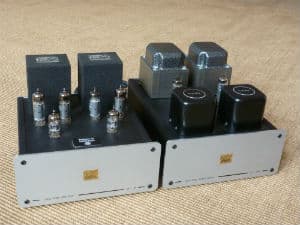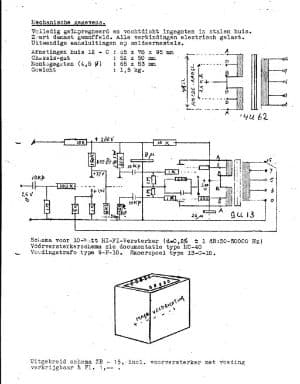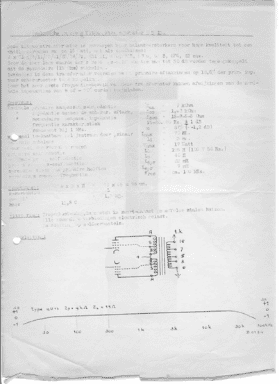 This exceptional specification encouraged Het Audio Team to design a "TRIBUTE" version of the GP 10 with the 9U13 output transformer as it basis. Stereo reproduction now being thestandard, Hat decided to buid te UnitranTribute as a stero chassis. The tube set up has remained the same as in the GP 10 with an ECC81 as input tube and two EL84's in Ultralinear mode with the EZ81 as rectifier. Driver switching has been altered which results in a considerable improvement in distortion figures and in frequency.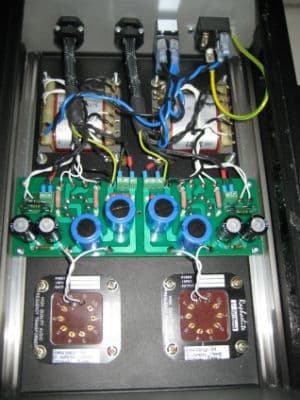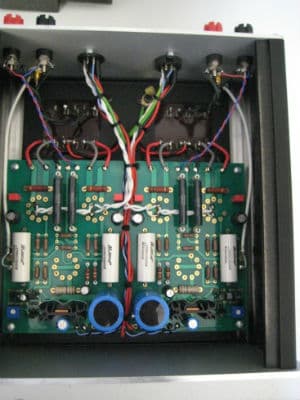 The HAT Unitran Tribute has the following specifications
Overall feedback -3db
Max. output: 10 Watt 1% THD
Input sensitivity: 0,7 Volt
Frequency response: 10 Hz – 30 kHz within 0 dB (70 kHz -3db)
Signaal ruis tov.1 watt < 94 dB
Vervorming 1 watt 8 ohm 0,25 5 THD 8 Watt 0,5 % THD
The introductory price of te H.A.T. Tribute to Unitran amplifier will be around € 4500,=. All amplifiers will be hand built to order. Only a limited number of Unitran 9U13 output transformers are available, so the H.A.T.Unitran Tribute wil be a limited edition only!